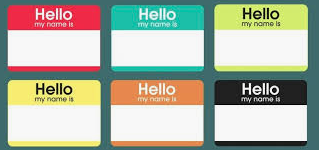 New Name, Same "Game"
We've been called BEC-TV for over 45 years. And that's not changing.
What IS changing, though, is what that stands for.
We're transitioning our name from Bloomington Educational CABLE Television to Bloomington Educational COMMUNITY Television.
The reasoning is simple: For decades the only way to see BEC-TV was on Cable TV.
But that hasn't been true for many years. In 2003  BEC-TV became  of the first  channels in the country to provide 24/7 streaming of our channel, a service we still provide.  These days you can find us on Apple TV and Roku as well, with more OTT options coming.
Plus you can find all of our new programming – and an ever increasing library of classic programming – on our FREE Video On Demand service. Plus we've got some programming on our Facebook Page, to boot.
So please. Let's not hear one more person say, "I can't watch BEC-TV 'cuz I don't have cable".
Regardless of how YOU like to view your programming, BEC-TV has got you covered!