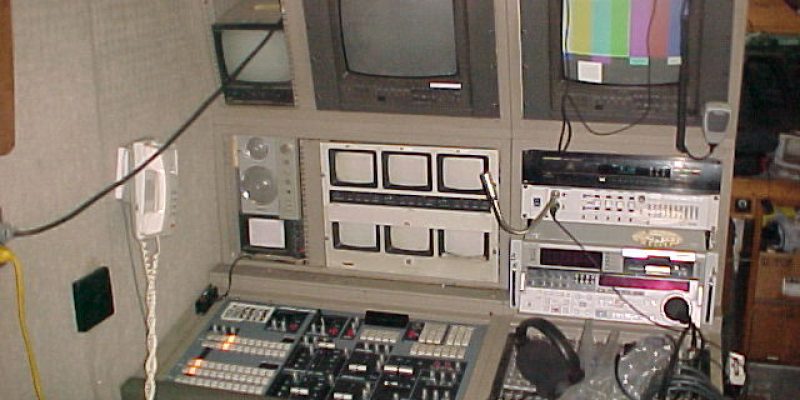 In The Beginning…
BEC-TV got its start in the mid 70's when the whole idea of Cable TV was still new. Northern Cable assigned a local channel for education and The "BEC-TV Network" was born. Daytime only programming was supplied by the three "Network Affiliates": WLIN (Lincoln High School) KTAV (Kennedy High School) and WJAG (Jefferson High School).  All programing at that point was played back by Audio Visual students at Jefferson, under the direction of Byron Bekiares. The programming could only run during the school day when students were running the controls. 
In 1979 the media staff at Kennedy High School, John Parker, and Tom Ringdal, devised a crude way to have unattended playback on the channel in the evening.  At this point the most that could be done was 2 hours of programming, but it made the leap from programming only during the school day (which, by definition, had a very limited audience).  Through these years BEC-TV had no funding and was just an added responsibility of the Audio Visual departments at Bloomington's three public high schools.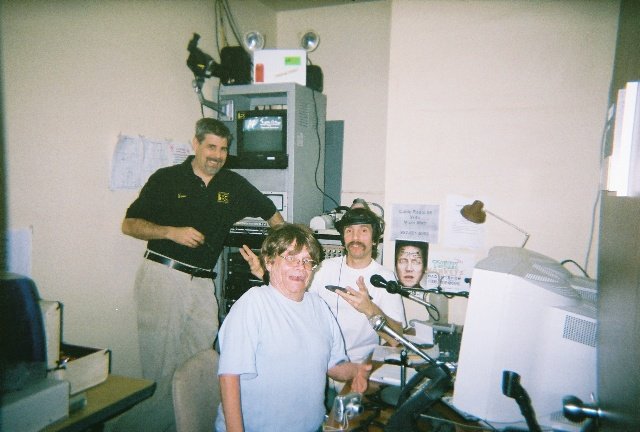 Finally…Funding!
In early 1982 Bloomington's Cable Commission, at the urging of John Parker, chose to more fairly distribute the Franchise Fees that come in as part of Bloomington's agreement with the cable company. Up to that point the Public Access and Government channels were being funded, but not the education channel.  With a whooping annual budget of $12,000 for both equipment and staff, BEC-TV took on its first dedicated staffer, Tom Ringdal. 
Ringdal was able to provide training and services to all of Bloomington's K-12 schools so they could contribute to the station. He also started recruiting high school students from across the district to team with him in creating programming.
Ringdal continued to create ways to automatically play back programming, allowing him to be in the field producing, rather than tethered to the station playing back shows.  Remember that at this point in technology, all TV stations large and small had to run programs manually, and had a dedicated Master Control Engineer at the controls every minute they were on the the air. The idea of a station on "Autopilot" was mighty novel.